La donna è mobile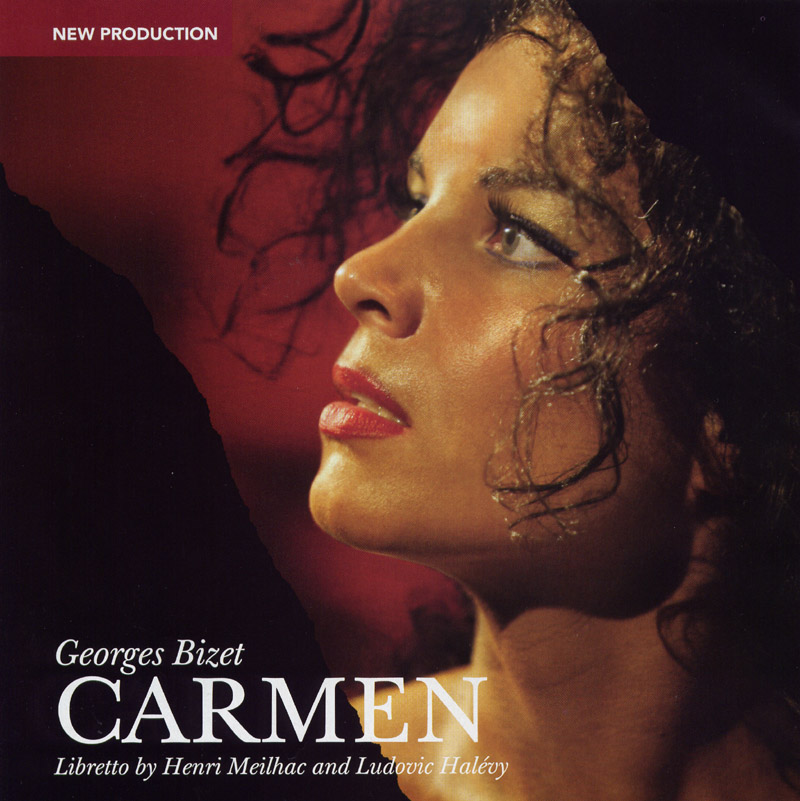 No, this post is not about
Rigoletto
. In fact, this is a review of the Met's rebroadcast of last year's
Carmen
. I was, all in all, blown away by the production. I will supply this caveat to that statement however: the last time I attended
Carmen
the production was overall abhorrent. The woman playing
Carmen
, Jossie Pérez, in addition to being gorgeous, did an excellent job (as she did playing Maddalena in
Rigoletto
, on which occasion I had the honor of meeting her). Overall however, the rest of the cast was uninspired and vocally troubled, the production didn't have a lot of pizazz, and the choice to reset the show in Cuba didn't really succeed.
Thus, I'm predisposed to find this performance better. However, Elīna Garanča far surpassed even Jossie Pérez in her interpretation of the title role. Overall, this performance can best be described as having incredible presence. The character's came to life, the emotions were in your face, the sultriness of the whole scenario wildly unbridled. In my opinion, this is attributable to the chemistry between the performers, the interpretations of the performer's individually, the conductor, and the director.
I will say off the bat that I was not particularly impressed with the design of the show. The rotating cylindrical set fulfilled it's purpose and did work as a different piece for each of the four acts. However, something about it simply rubbed me the wrong way. It did get better as things went along, but the set seemed somehow too... utilitarian. The costume design really played up the realism of the characters, putting gypsies in gypsy clothing, soldiers in soldier clothing, etc. This was a decision I am fine with, it didn't necessarily always play up Carmen as much as it could have, but it was artfully done (except when her hat got caught in her wig (or hair - if it was dyed, I couldn't tell).
Now, a quick run through of the characters. Elīna Garanča, in her interview during intermission with Renée Fleming mentions that some productions call for a freedom-oriented Carmen, others for a sex-oriented Carmen. Ms. Garanča balanced the two impeccably. Her acting, dancing, and sensual teasing of not only Don José, but all the men of the cast through little touches, slight moves of her body, and brilliant prop use portray a confident, free-spirited, sexy woman who knows exactly how to handle men. On top of this, her singing, both in famous pieces such as Habanera and throughout the opera is passionate and incredibly present with ringing
fortissimos
and tingling
pianissimos
. Oh and... She's gorgeous...
I am going to put a personal opinion in here only because it helps to further the review: I don't particularly like Roberto Alagna. He's not bad, but it's hard to feel great about him when artists of the past seem so far superior. However, in French opera, Roberto Alagna is at his best. Particularly in a role like Don José with a mid-range
tessitura
. Alagna's voice doesn't soar to high notes very easily (he had some difficulty switching registers getting to the
pianissimo
Bb in "
La fleur
," and his recordings of "Ah! Mes amis!" from
La fille du regiment
illustrate this. However, in his midrange Alagna possesses a ringing voice that almost always seems to have the passionate of the tenoral vocal cry somehow sublimated into the tone constantly. This makes an excellent sound for a constantly passionate character like Don José.
Perhaps above their individual successes however, it is the interplay between the two artists that makes the show fantastic. The two of them are incredibly capable of reading each other and playing off of each other's decisions and passions. This is no doubt aided by the fact that they have sung the opera together before.
Smaller characters were also excellently played. I found Teddy Tahu Rhodes did a great job as Escamillo. His frankness and forwardness gave the famed
toreador
a sense of self-assurance that did away with the need for added arrogance or flash and made him simply the confident, attractive superstar that any girl, even Carmen, falls for, to the chagrin of simpler men like the soldier Don José. Similarly, the openness and sincerity with which Barbara Frittoli played Micaëla made her seem an incredibly driven, brave young woman fighting for a lost man. Keith Miller did an excellent job in the character role of Zuniga and is also a kind man who I have met personally. I'm sure that his new wife, proud as she is of him singing at the Met, is glad that he isn't like Zuniga in real life.
Driving all of this wonderful music and passion was conductor Yannick Nézet-Séguin making his Metropolitan Opera debut. Seeming incredibly well prepared and enjoying himself thoroughly while sincerely guiding the orchestra, he really helped to create a production full of life and presence. All in all he and the director, Richard Eyre, helped the excellent artists on stage craft a production that left me ringing. My only complaint was that the jump from Don José's sadness to his murder of Carmen was a bit swift. This however, I attribute in large part to the librettist and Bizet. I cannot conceive how a better build up to this would-be cathartic moment could be created. All in all, it was an excellent production able to take me, doubting whether I actually liked the opera, to realizing what an incredible work it is.